Vision and Mission
The ajila Forms Hub enables companies to fully digitize simple to complex form, contract and customer communication processes. This includes data capture via online forms, automatic document generation, digital signatures for contracts or the processing of online payments in an end-to-end digital user experience.

With a team of over 58 employees, we work hard every day to achieve our vision of successfully digitizing form-based business processes. So that our customers can react, respond and look after their customers more clearly and quickly, have more time for them and no longer have to invest time in managing their paper floods.

We are successfully pursuing our vision: As a group company of Swisscom and our consistent focus since 2003, we have been supporting market leaders from various industries for almost 20 years.
Contact person
We are a team of specialists. Each one a subject matter expert in his or her field. We look forward to hearing from you. By phone or e-mail, whichever you prefer.
Career and our values
Our employees are our greatest asset: that's why we support our colleagues, invest in their training and encourage their professional development. We strive for a good work-life balance.
From startup to leading forms service provider
Since 2003, ajila has been completely focused on digital form-based business processes. Originally, ajila emerged from a diploma thesis of the founders Beat Steiner and Daniel Stöckli, which digitized the form process of a bank data center.
August 26, 2021
Extension of the ajila Forms Hub with the signature service Blink
In order to offer customers who already use digital form processes, automated contract generation or customer communication solutions additional added value on the ajila Forms Hub, ajila is launching the Blink solution. With this solution, PDF documents can be signed ad-hoc. The Blink solution is used throughout Swisscom, among others.
December 6, 2019
Swisscom is acquiring a substantial stake of ajila
Swisscom and ajila are jointly pursuing the goal of digitizing all form processes end-to-end with the ajila Forms Hub. To this end, Swisscom is taking a substantial stake in ajila.
January 25, 2018
Digital Deals for Contract Digitization
Launch of the Swiss cloud service Digital Deals for adaptive forms, contract creation and digital signatures as a central building block of the ajila Forms Hub that exists today.
January 1, 2016
ajila office in London
ajila expands business and opens an office in the UK
February 12, 2015
Announcement of the CCM platform adformio
The professional Swiss cloud service as part of the ajila Forms Hub for creating, formatting, personalizing and distributing communication content for all devices.
April 14, 2011
Intensification of customer communication for Stadtwerk Winterthur
Implementation of a new invoice layout with OpenText StreamServe
January 6, 2010
First project-cooperations with Coop
Provision of process solutions for internal HR and business processes
April 15, 2010
Partnership with OpenText for customer communication
First-class customer communication management with OpenText Solution Exstream and Streamserve
January 11, 2006
Cooperation with ABB
ABB's first project represents the start in the industry
May 13, 2005
Entry into the government sector
Start of the first government project for the canton of Aargau
January 27, 2005
Adobe Experience Manager Forms Pioneers
Partner with Adobe for AEM forms solutions
January 1, 2003
Foundation of ajila
Foundation of the start-up ajila by Beat Steiner and Daniel Stöckli. Collaboration with Credit Suisse as first financial services client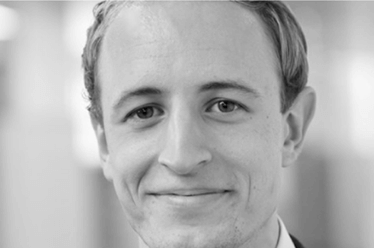 Raphael Bättig
Centralstrasse 8b
CH-6210 Sursee
T +41 41 921 97 90 | M +41 76 580 37 31

raphael.baettig@ajila.com
Contact us
If you would like to digitalize your business processes, we look forward to hearing from you!