Everything for your digital customer communication
We support you in creating, formatting, personalizing and distributing communication content tailored to your products and customer segments as well as distribution via your various output channels. Operated locally in your infrastructure or flexibly via our ajila Forms Hub with the adformio industry solution.
Let's talk about your digital customer communication
We look forward to hearing from you!
Our customer communication solutions offer you extensive advantages
Customizable customer documents
Your offerings are diverse - as are your customers. And you want your customer documents to reflect that. You get the option of displaying different content in predefined marketing areas in the document to your various customer groups based on selection criteria, such as a bill number or a postal code. In this way, you can ensure that your energy supply bill, for example, is optimally adapted to the various customer needs and the different channels, such as print or e-mail billing.
The document process from A - Z
We integrate your existing backend systems such as your ERP, SCM, PLM, HR, Office or CRM for the integration of your raw, user and layout data with the highest level of security. This data is then integrated into your individualized form templates. Finally, the created documents are sent to your print service provider for physical preparation, to your archiving system, to your customer portal or as an e-mail invoice to your customers, as desired.
Expert advice from ajila CCM professionals
With our many years of experience, we advise you on everything from the development of the optimal measurement documents, the integration of your back-end systems, and the technical implementation of your documents to their provision for all your relevant output channels. Thanks to our numerous best practices, we make your customer communication project a success.
adformio Cloud
Our cloud solution adformio offers a secure, stable CCM solution with Swiss data storage based on OpenText Exstream, which flexibly brings you to the desired output management for your customer documents without large upfront investments, as with an individual project. Thanks to extremely attractive operating costs and jointly definable output quantity costs, you receive planning security on the one hand, but also the necessary flexibility for the number of your customer documents.
Quality assurance thanks to the ajila spotter
For example, the ajila Spotter compares PDF documents before and after an upgrade and identifies any changes. In daily development work, the ajila Spotter also supports the direct verification of development adjustments. The tedious manual comparison of a large number of documents can thus be efficiently automated.
Switch flexibly between ISR and QR deposit slip
The payment section with QR code has been available since summer 2020. However, since there is still no mandatory date for the switchover from the POR payment section to the QR invoice, we have implemented the flexibility in our projects that you can, for example, only have the new QR invoice section generated for certain customer groups or invoice numbers. The remaining recipients can still be supplied with the POR payment section as before.
Signed documents in mass
Invoices generated in SAP, for example, can be transferred to a signature service for "sealing and signing" after generation. The documents are then stored in the archive again. This service is suitable for legal entities that want to create electronic signatures in large numbers for any type of file. Signature use cases such as electronic archiving (GeBüV) are supported. The signature can be obtained in two variants: Organization signatures and time stamps according to ZertES.
We rely on strong partners
Let's talk about your digital customer communication
We look forward to hearing from you!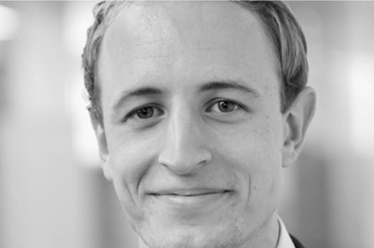 Raphael Bättig

Chief Marketing Officer | Consulting
Centralstrasse 8b
CH-6210 Sursee
T +41 41 921 97 90 | M +41 76 580 37 31

raphael.baettig@ajila.com
Contact us
Would you like a non-binding and personal consultation or do you have any questions?
We are here for you and look forward to hearing from you!
Everything for a digital experience
Our ajila Forms Cloud helps you to handle all your forms processes digitally with one solution approach from A - Z without media breaks.