Digitalization in the insurance industry
Whether online health insurance contracts from the premium calculator, LSV, damage reports, accident reports or travel insurance. With our ajila Forms Hub for the insurance industry, we help you handle all your online forms, contracts and electronic signatures efficiently and digitally with one solution approach. Thanks to our Forms Factory based on over 20 years of experience, your forms processes become a legally valid digital experience for your customers.

You are in the best company! We have already implemented successful projects for the following customers.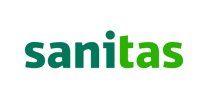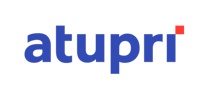 What challenges with forms can we solve?
Download forms and back to paper
When working with your customers, you have a wide variety of forms in use. Depending on the institution, we experience up to several thousand documents. These are offered on various download sites. Often the forms are downloaded, have to be signed on paper and returned again.
Ping-Pong game between customer advisor and customer
Here too, numerous documents are used. But how can form and contract processes be processed together, carried out digitally and signed electronically?
Forms maintenance and management
With a large number of forms with different language versions, maintenance is a major effort if all documents are considered in isolation. And this although various modules could be managed centrally within the various forms.
Only the relevant information for your clientele
In practice, we often experience that customer documents contain countless pieces of information that are not at all relevant for the current business case. This unnecessary information can irritate customers, resulting in misunderstandings, incomplete data entry, and tedious and often manual rework when filling out the forms.
Our solution approach with the ajila Forms Hub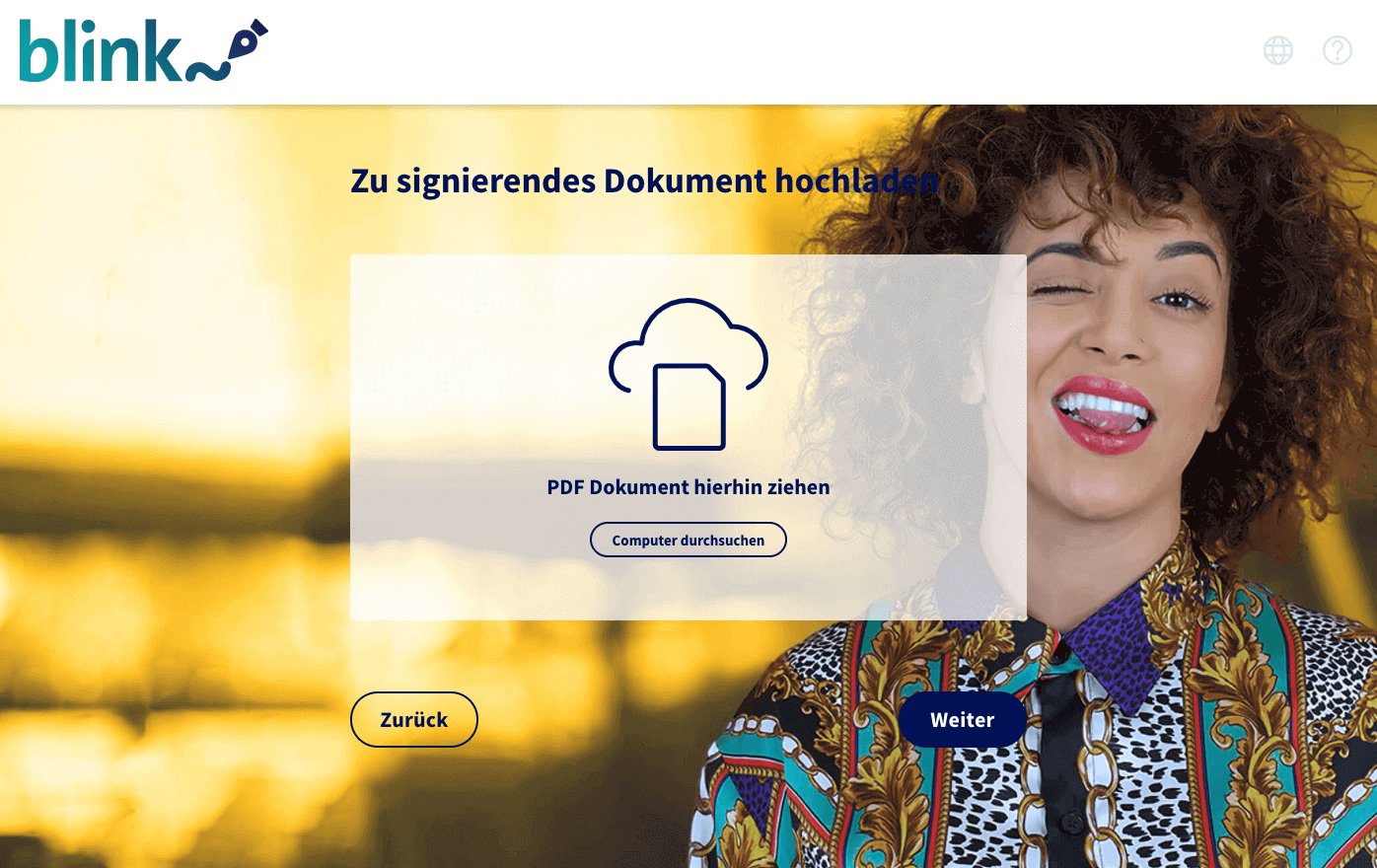 Start today with our Blink solution for electronic signatures
Thanks to our digital signature solution Blink, part of the ajila Forms Hub, today existing PDF contracts can be easily and conveniently signed electronically alone or directly together with customers. Forget tedious and time-consuming signature processes on paper. Blink is also designed for Swiss insurance companies in terms of security and data compliance and can be adapted to their individual branding.
Increase your Insurance contracts thanks to our digital legal solution approach
With our online forms, the automated contract creation for your insurance cases and the appropriate electronic signature, a health insurance application or LSV process, for example, can be mapped completely digitally. Our solution is used in addition to existing processes and is started and processed directly from your premium calculators or specialist systems. After successful completion, you receive the completed contracts and metadata back and the data is immediately deleted from the Swiss ajila platform.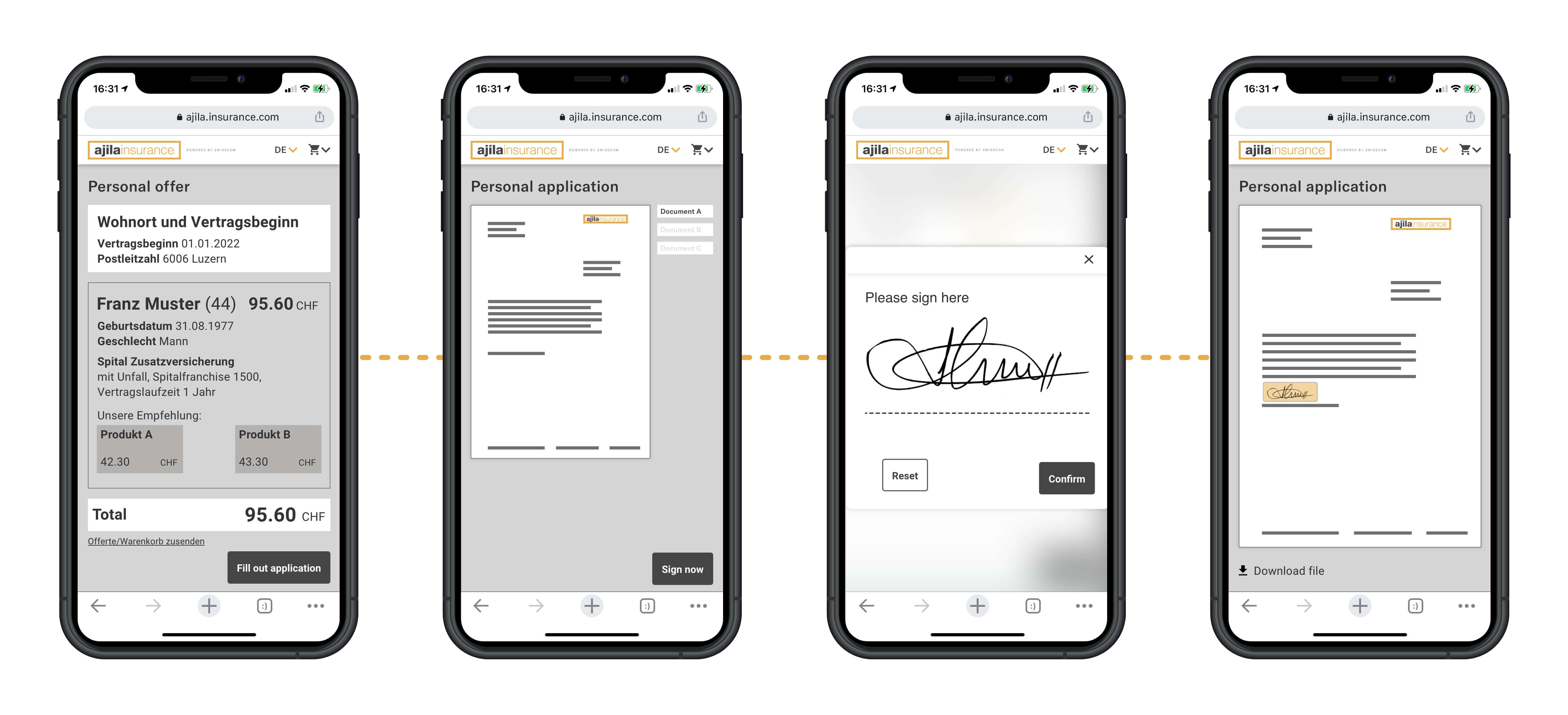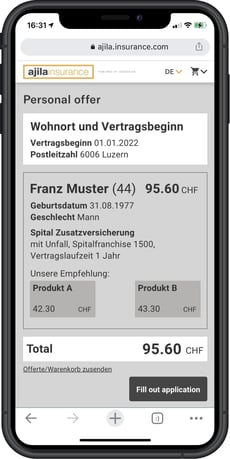 Intelligent online form processes for an great customer experience
Our intelligent online forms are multilingual, optimized for all mobile devices and show your customers only the information that is relevant for the current business case, based on logic. Whether in self-service or accompanied by your customer advisor - thanks to extensive validation options and data pre-filling from your specialist systems, you receive high data quality combined with intuitive user guidance. The form processes can also be ideally used in addition to existing solutions such as a premium calculator in your CI / CD - without long project runtimes.
All relevant contracts automatically generated
Based on the data recorded in the intelligent forms, the required contract documents are prepared automatically. This ensures that only the relevant content is mapped in the contracts. The contract modules required for this can also be managed with our Forms Factory. A contract set created in this way can consist of one or more required contract documents.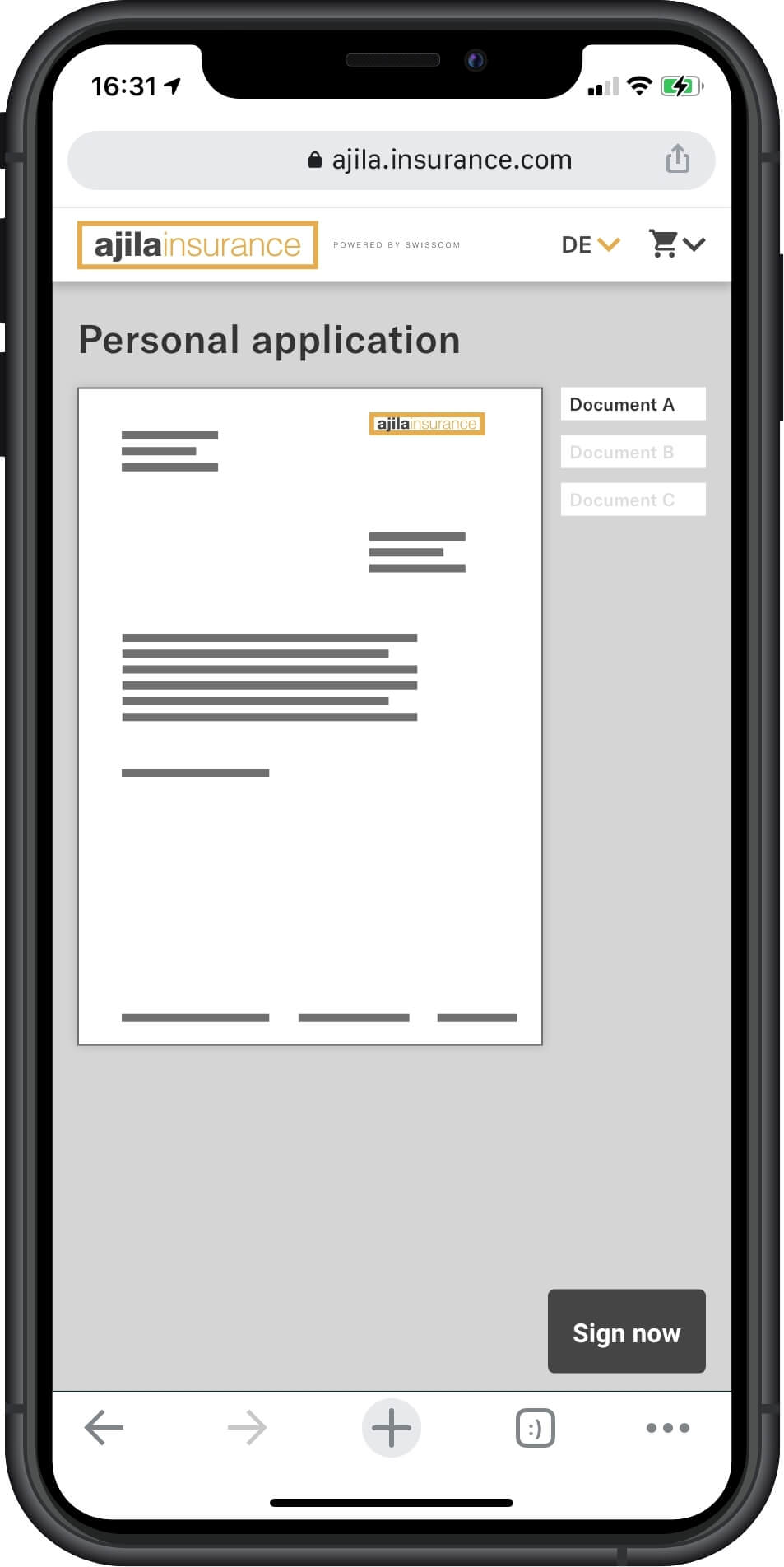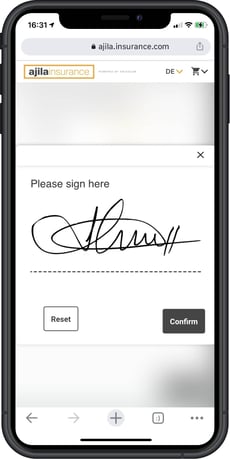 The right certificate of will for your contract documents
Now that all contract documents have been created, the correct certification of will is required. We integrate all relevant signature levels such as the simple, advanced or qualified electronic signature so that the contract process can be handled completely digitally. However, if certain customers still require a physical signature on the documents, the contracts are made available for download and, if required, barcodes are integrated for subsequent scanning of the data.
What else can be implemented with ajila's form modules?
We have already been able to implement extensive digital insurance processes for numerous customers since 2003. Furthermore, our form modules can be used to implement business processes such as the following: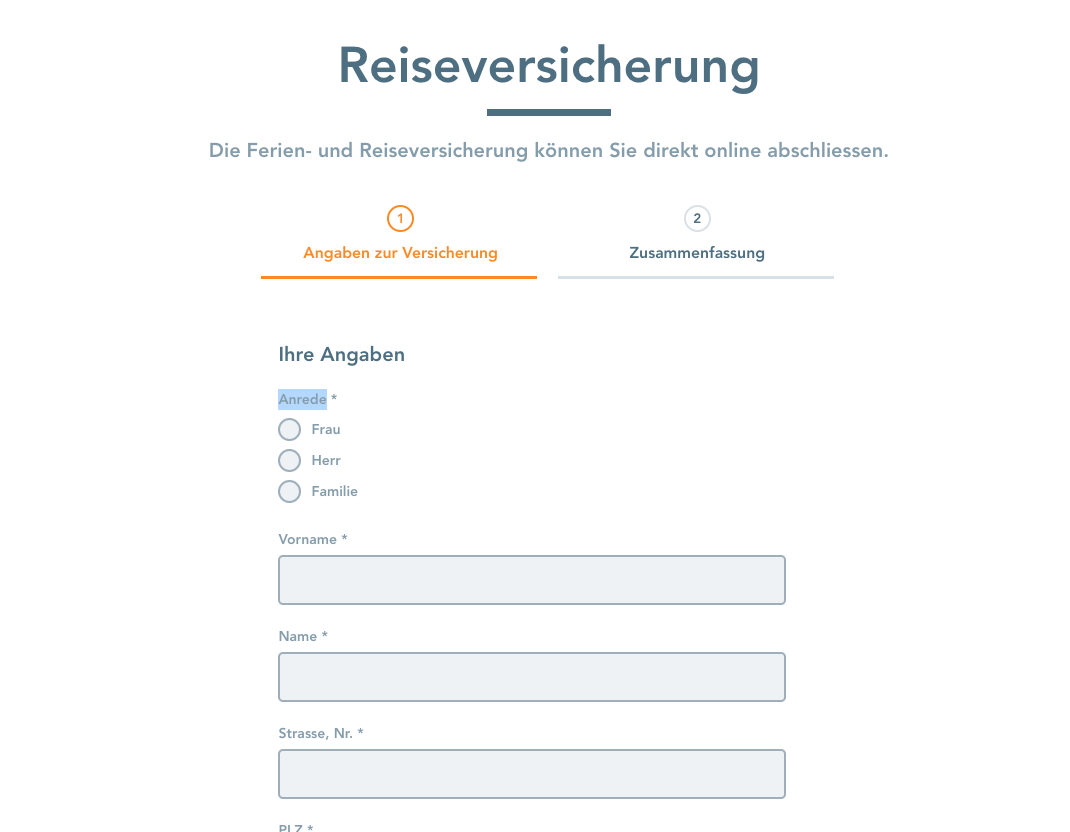 Thanks to the four-language form process, travel insurance can be concluded completely digitally, including integrated payment processing.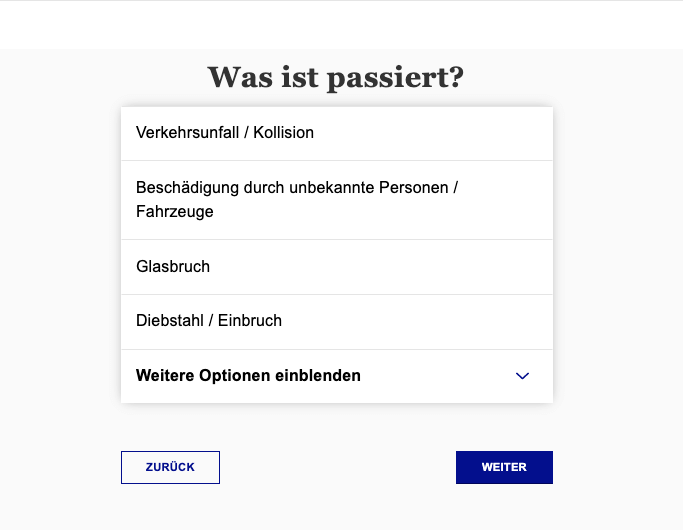 Various different forms of damage reporting processes can also be carried out efficiently in large numbers thanks to our form modules.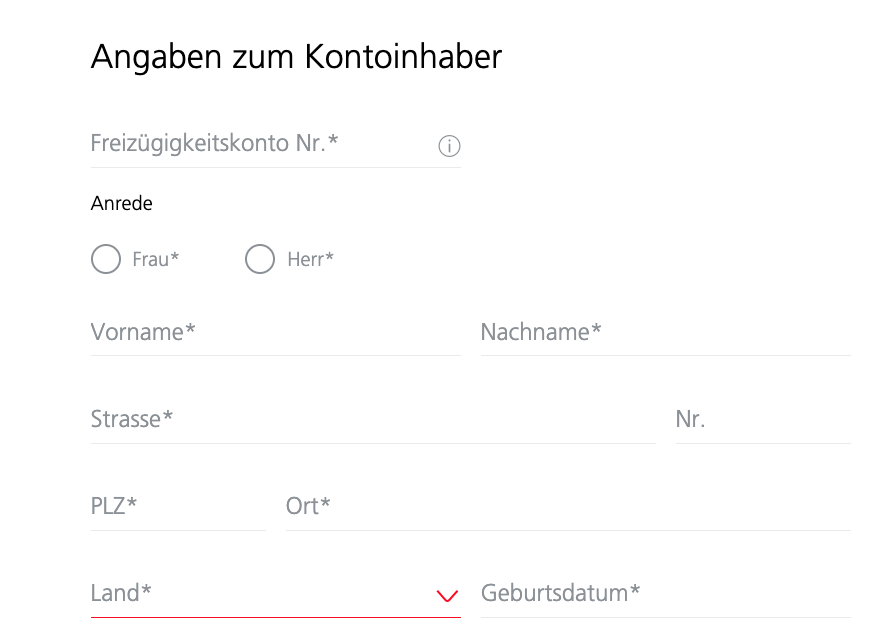 The intelligent online form processes provide Helvetia and Swisscanto with optimal data quality and integrated automated contract generation.
Everything for your digital insurance processes
SUITABLE FOR ANY END DEVICE
Form out of the box responsive and adapted to all devices.
PREFILL WITH DATA
Forms can be pre-filled with e.g. already collected, existing customer data.
FORM-LOGIC
Based on definable rules, the user sees only the content that is relevant to his input.
WORKFLOWS
We integrate workflows such as mail dispatch into the form-based processes and send the generated data back to your specialist systems for further processing as required.
MULTI-
LANGUAGE MADE EASY
The form modules can also be maintained centrally for several languages.
YOUR DESIGN
Our form solutions are adapted to your CI/CD and can be suitably integrated into your web presence.
DIGITAL SIGNATURES
Integrate the appropriate legally valid signature at the end of the form process.
SERVICE-INTEGRATIONS
Use a direct online payment option, card integration, or address matching for your forms
Further insurance processes from the insurance industry that we were allowed to implement and accompany
Are you curious what type of customer projects we implemented in practice?
We're happy to show you a few customer examples: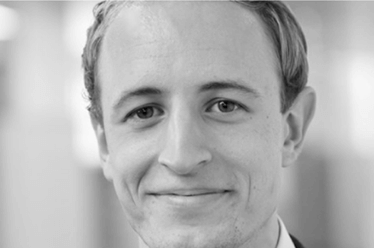 Raphael Bättig

Chief Marketing Officer | Consulting
Centralstrasse 8b
CH-6210 Sursee
T +41 41 921 97 90 | M +41 76 580 37 31

raphael.baettig@ajila.com
Contact us
Would you like a non-binding and personal consultation or do you have any questions?
We are here for you and look forward to hearing from you!