Closing forms processes with digital signatures
To enable you to handle your business processes completely digitally, we integrate the digital signatures that are right for you. In our solutions, digital signatures are used either as the conclusion of a form process, such as for health insurance applications, mobile subscriptions and LSV processes. If a finished PDF document is already available, it can also be uploaded "ad-hoc" using our Blink solution and signed individually or by several people. This saves you time, paper, stamps and the environment as well.
Check out how easily you can sign an existing PDF document with our solution Blink:
blink: Your Signaturplattform
Curious?
Want to know more about our digital signature process?
The following customer example shows how data can be collected in an online form process, the necessary contracts automatically generated, and the appropriate electronic signature integrated.
Your solar power contract
No matter which digital signature level you want to use in your processes - we will support you.
Our digital signatures offer you extensive advantages
Which digital signature would you like?
The requirements for the electronic authentication of wills by means of digital signatures are complex. Depending on the process, a different signature level is necessary to meet the needs from a business as well as a legal perspective. ajila is happy to assist you in designing the correct signature type - be it the integration of a signature image, a time stamp, a company certificate, blockchain storage as well as a simple, advanced or qualified signature.
The right certificates for your electronic signatures
Swisscom's All-in Signing Service is a cloud-based service that is used by ajila in the form processes to sign documents electronically in a legally valid manner and to provide them with a time stamp. As a core element of digitization, the electronic signature provides the solution for completing online business processes. Thanks to the extensive range of products, all common digital signatures can be integrated into your processes using the same solution approach.
Content of the signed documents remains with you
During the signature, only a hash (compress of the document data) is transmitted - Swisscom does not see your document content. Processing and identity verification takes place in secure data centers with geo-redundancy in Switzerland. Auditors continuously check compliance with all regulations for both Swiss and EU legislation.
Everything for your digital signature
It only takes a moment: Upload a document in PDF format, sign it electronically, and download it again. This eliminates the need for tedious printing, hand-signing and scanning.
Our digital signature solution enables you to express your will completely digitally and replace the physical signature on paper.
COMPANY SEAL
We offer seals for bulk mailing of documents and invoices or for replacement scanning and printing of paper.
VALIDITY FOR SWITZERLAND AND EU
The All-in Signing Service is the only solution from a European manufacturer that covers both legal areas: EU/EEA (eIDAS Signature Regulation)* and Switzerland (ZertES Signature Act)*. One interface for signatures and seals.
IDENTIFICATION
Thanks to our partnerships, such as the one with Swisscom, we can provide you with detailed advice on which identification options are required for which digital signature types.
SINGLE OR MULTIPLE SIGNATURE
In our form processes, we offer the option of having documents signed by a single person or, flexibly, by several persons. The process participants involved can be invited for a digital signature, for example, by simply entering their mobile number and e-mail address.
SIGNATURE FLEXIBILITY
You decide at which point in your form process which digital signature form is to be used. This means that you are not bound to a rigid signature tool, but can use the digital authentication of wills flexibly according to your needs.
SIMPLY SIGN THANKS TO MOBILE ID
Mobile ID is one of the most secure two-factor authentications in the world, enabling secure logins, remote access, will signing, and e-signing - easily whether at home or in the office.
SIGNATURES LOCALLY OR FROM THE CLOUD
You can use the digital signatures for your processes flexibly in your environment or obtain them directly via cloud service. This means that the integration of signatures is optimally adapted to your IT strategy.
RA OFFICE FROM AJILA
ajila is also able to authenticate you as an authenticated Registration Authority for qualified digital signatures.
Our partner for digital signatures
Let's talk about your digital signature
We look forward to hearing from you!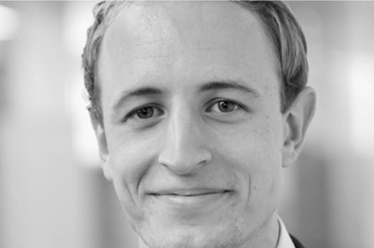 Raphael Bättig

Chief Marketing Officer | Consulting
Centralstrasse 8b
CH-6210 Sursee
T +41 41 921 97 90 | M +41 76 580 37 31

raphael.baettig@ajila.com
Contact us
Would you like a non-binding and personal consultation or do you have any questions?
We are here for you and look forward to hearing from you!
Everything for a digital experience
Our ajila Forms Cloud helps you to handle all your forms processes digitally with one solution approach from A - Z without media breaks.