Digitize thousands of forms and contracts
Our cloud-based Forms Factory service Digital Deals as part of the ajila Forms Hub offers the possibility to digitally map thousands of form processes with the same solution approach. Paper-based processes or non-mobile PDFs are now history.
A confusing world of forms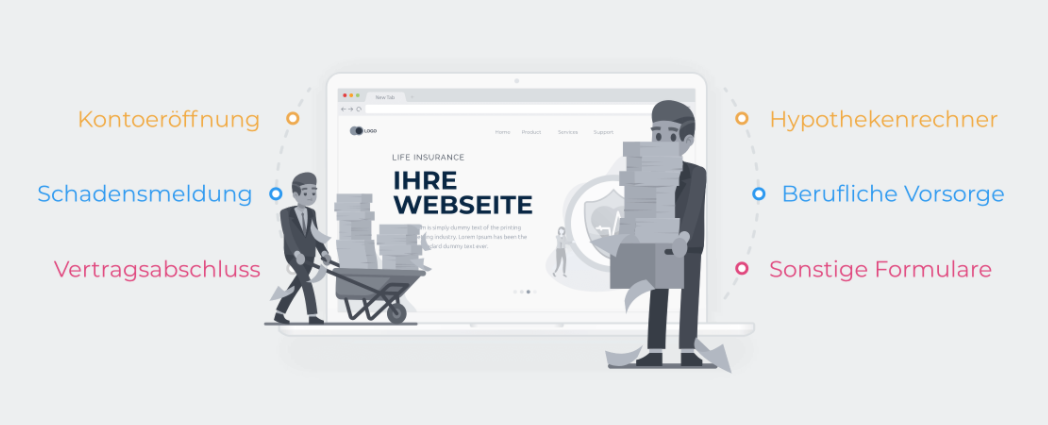 Let's talk about your processes
We look forward to hearing from you!
Thousands of forms - one solution

Streamlined Customer Experience
Digitization of the entire input and output bank forms with the Digital Deals Forms Factory
Digitizing hundreds or thousands of forms requires a targeted approach, which we have developed and optimized over more than 20 years. The basis for digitizing a large number of forms combined with contracts and customer documents using our Form Factory is provided by completely customizable form modules.
Start form processes directly from your business applications
Form processes such as power of attorney declarations, changes of addresses or customer data, rental deposit account openings and many more can be started at the places where they are needed at the moment. Be it from an internal specialist application via REST API, integrated into the company website or from a sent customer email.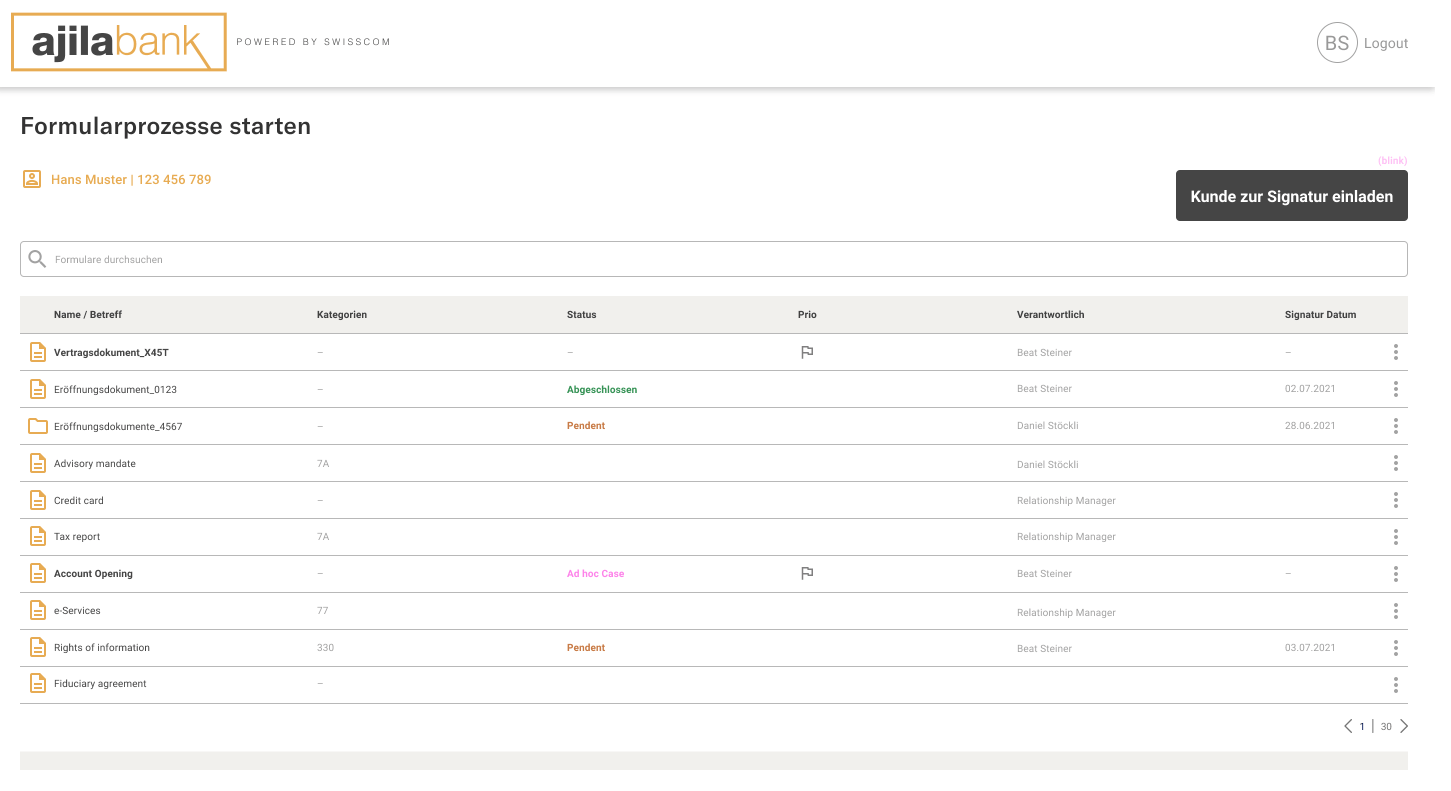 Intelligent form processes for flawless data recording
The customer advisor in a client meeting or the customer directly in self-service receives an intuitive form experience thanks to form processes that display only the information relevant to the required business case, ensure the quality of the data to be entered and, if desired, compare it directly with a data source. And all of this is digital and customer-focused.
Use cases: Lead generation, mortgage calculators, account contract creation and many more.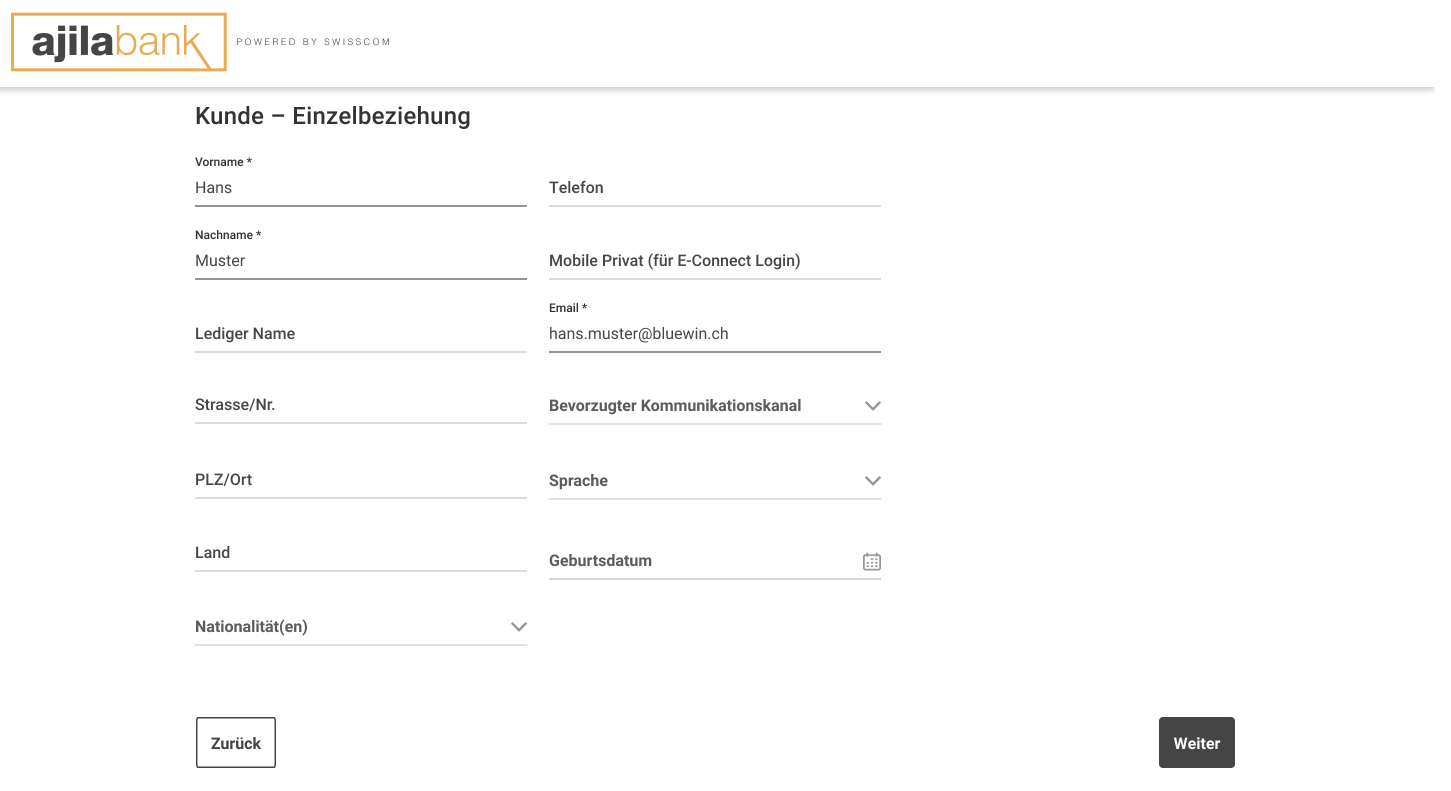 All relevant contracts automatically generated
Based on the data recorded in the intelligent forms, the required contract documents are prepared automatically. This ensures that only the relevant content is mapped in the contracts. The contract modules required for this can also be managed with our Forms Factory. A customer dossier created in this way can consist of one or more required contract documents.
The right certificate of will for your contract documents
Now that all contract documents have been created, the correct certification of wills is required. We integrate all relevant signature levels such as the simple, advanced or qualified electronic signature so that the contract process can be handled completely digitally. However, if certain customers still require a physical signature on the documents, the contracts are made available for download and, if required, barcodes are integrated for subsequent scanning of the data.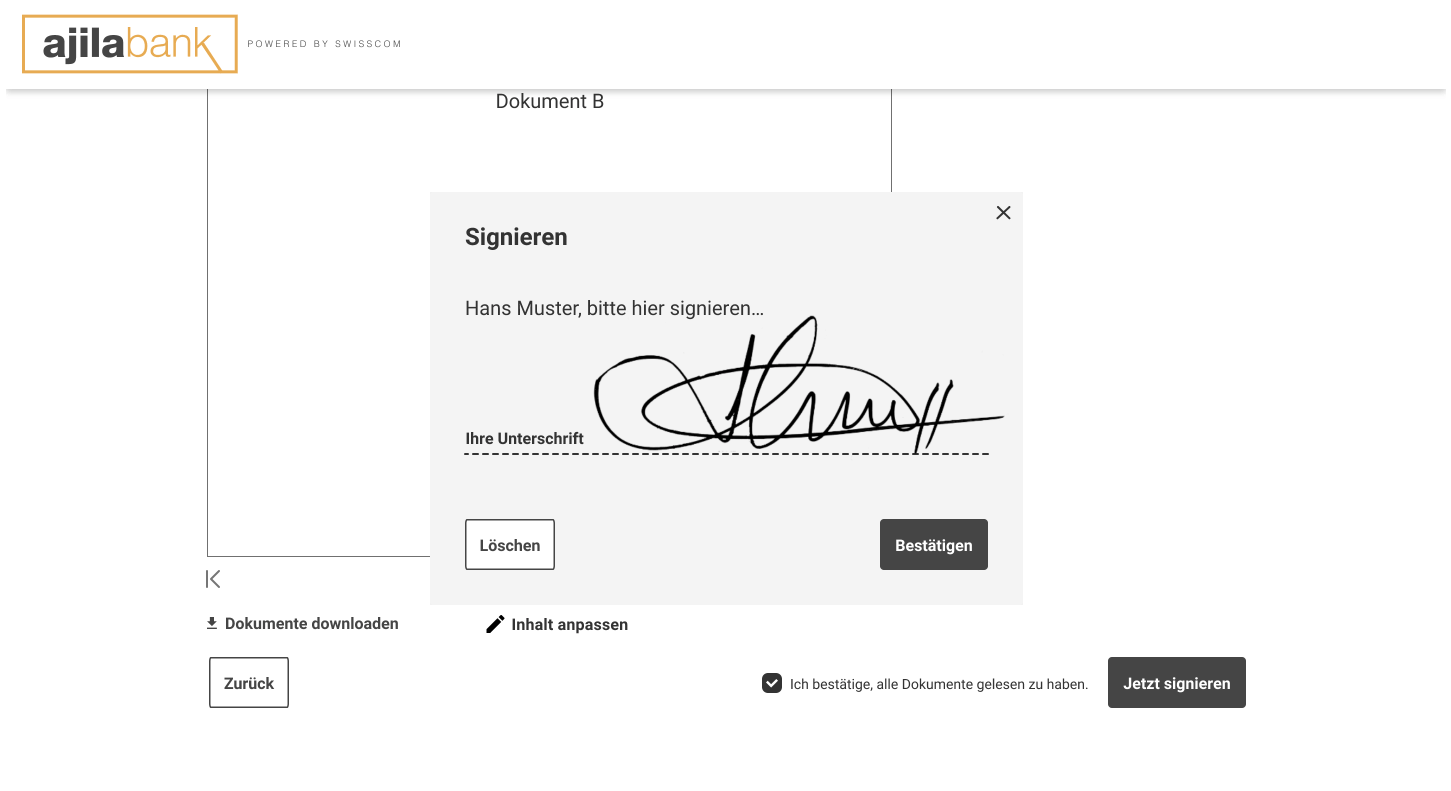 Want to learn more Digital Deals and how we use it to connect digital form processes, document generation and electronic signatures?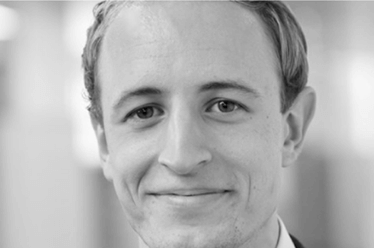 Raphael Bättig

Chief Marketing Officer | Consulting
Centralstrasse 8b
CH-6210 Sursee
T +41 41 921 97 90 | M +41 76 580 37 31

raphael.baettig@ajila.com
Contact us
Would you like a non-binding and personal consultation or do you have any questions?
We are here for you and look forward to hearing from you!